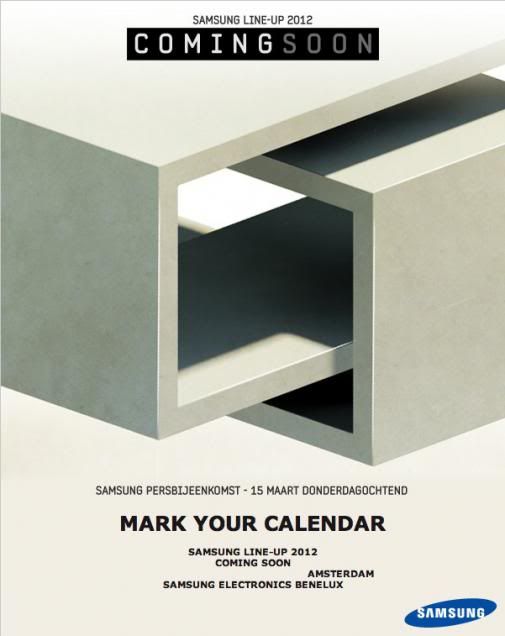 Samsung already said they won't have their own press conference coming this MWC. Samsung already announce they will hold a separate press event on March 15 in Amsterdam.
What would the line up be? Could it be the Samsung Galaxy S III that everyone anticipating? or maybe new tablet?
No point guessing. We just need to wait till March 15 to find out. Stay tune with us for latest update!
[
SOURCE
]