Another "might" news from Samsung for the upcoming device in WMC 2012. The name said 11.6 inch, but in fact the size won't be much larger than the Tab 10.1.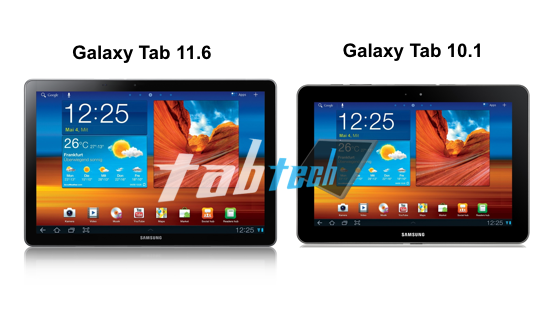 Samsung Galaxy Tab 11.6 Rumors Specification :
11.6" WQXGA resolution (2560×1600) - 260 pixel density.
new Exynos 5250 chipset, two Cortex-A15 cores running at 2.0GHz.
S-Pen.
S-Pen for bigger tablet? Who want it? We shall find out more on coming soon WMC 2012.
[
SOURCE
]