NEC, the cellphone manufacturers exclusively for Japan decided to join the MWC fun by introducing three LTE based Android for MWC. All will be running on ICS out of the box.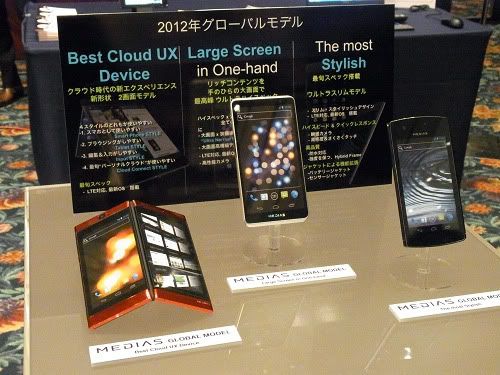 The first one is a Sony Tablet P lookalike and is advertised as the "Best Cloud Device". The next one is "Large Screen in One-hand" and the last phone is "The Most Stylish" which looks like yet to announce ASUS Padfone.
We hope to see more especially the official spec for this three devices at upcoming MWC.
[
SOURCE
]