Few more hours before Olympus official event and there have been rumors spreading Olympus will revive the OM series in this modern day and here we go, Olympus E-M5. The image has been leaked for few days together with Olympus 2 new lens.
Today, before the official announcement of E-M5, full spec sheet was leaked out. It was rumors using newest 16MP sensor (some said it is same with Panasonic GX1) and also weather sealed.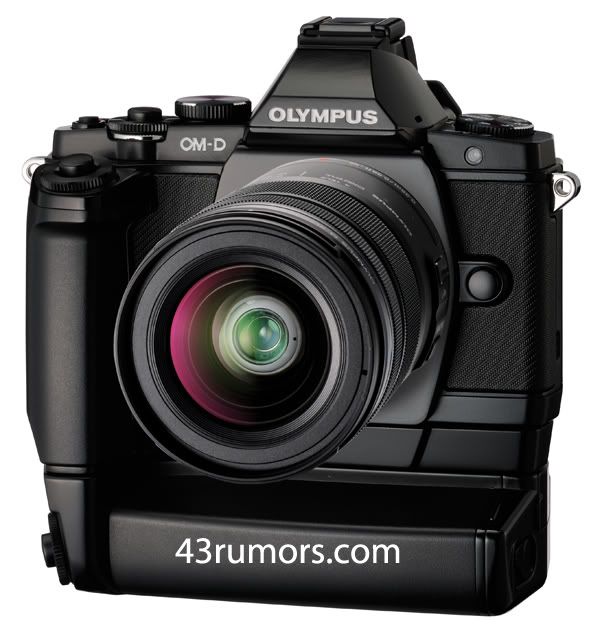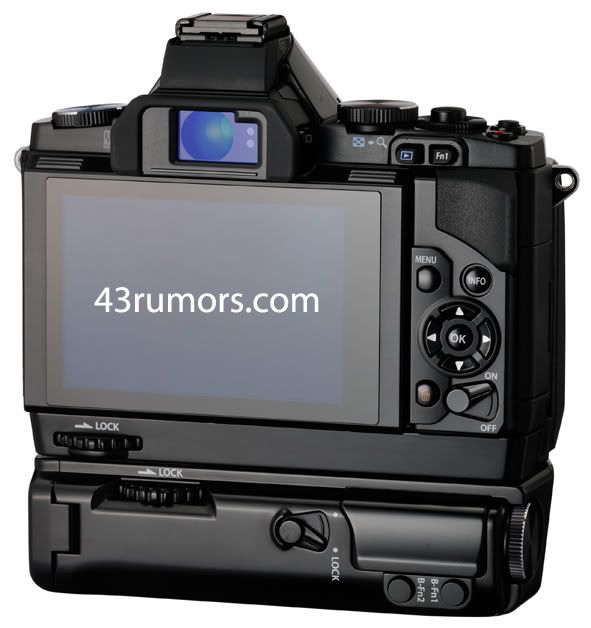 Olympus E-M5 Key Features :
4/3 Live MOS Sensor 16.1 million pixels.
Truepic VI engine.
ISO 200 – 25600.
Built in Electronic viewfinder.
3.0-inch tilting OLED monitor, touch screen.
Art Filter.
Video 1080p HD.
No built in flash.
Battery BLN-1 Li-ion battery.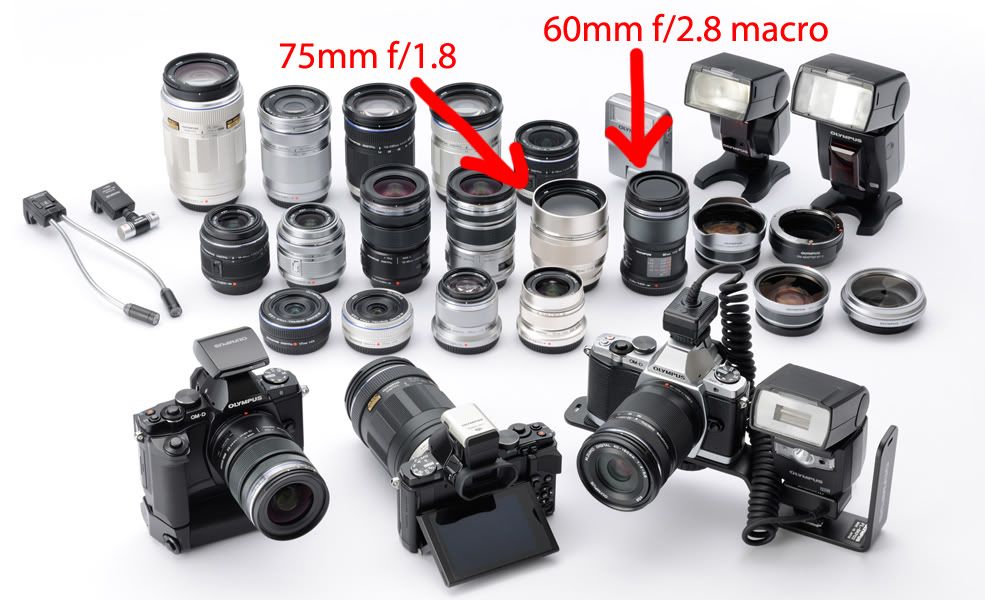 On that leaked picture you can see the new 75mm f/1.8 and 60mm f/2.8 macro lenses as well which we will cover once it goes official. In addition, an interesting thing about Olympus E-M5 is there are detachable battery grip and vertical grip. All are come with weather sealed.
Rumors that Olympus E-M5 has the fastest auto focus speed, even faster than the Nikon D4! It shoots 4fps or 9fps without that powerful AF in action.

The Olympus E-M5 will be at pricing $1200 (Approximately Rm3,600). Not sure will it be bundle with the battery grip and vertical grip.
Stay tune for more update and confirmation of Olympus E-M5!
[
SOURCE
]