Updated : Be the first 100 to purchase the new Nokia Lumia 800 at the exclusive launch event and get a FREE Nokia Purity HD Stereo Headset by Monster, a Microsoft® Arc™ Touch Mouse and an exclusive Nokia premium worth up to RM1,000!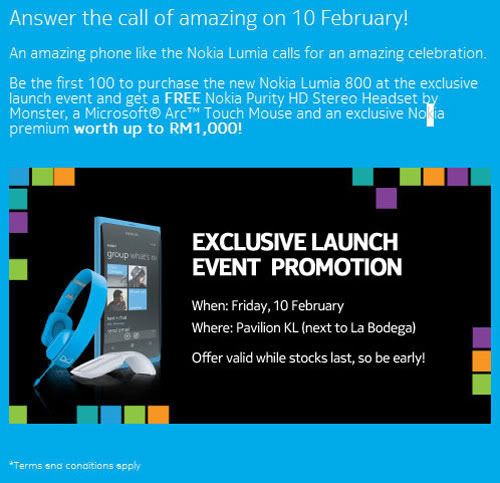 Mark down your date! 10th February 2012 will be the date launch of Nokia Lumia 800 and Lumia 710 at Pavillion, around 6.30pm.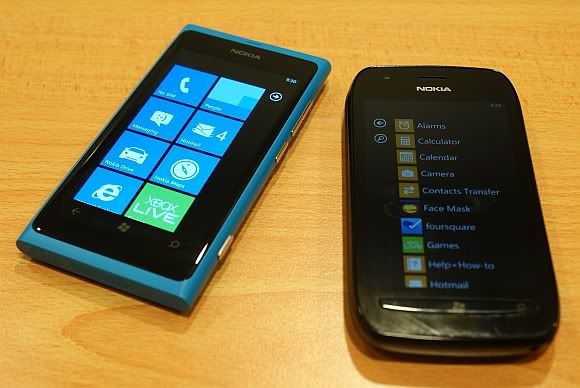 Finally the Nokia Window 7 phone on shore. No official pricing yet but we are expected to see Nokia Lumia 800 priced around RM1700-1900 range while the Lumia 710 below the RM1000 mark.
If you missed out the queue, there gonna be another promotion for those who bought from Nokia Store. You will be receiving a
Nokia Purity Stereo Headset by Monster WH-920 & Microsoft Office Home & Student 2010 + Microsoft Wireless Mouse 4000 pack (worth RM687)
[
SOURCE
].
[
SOURCE
]