Your hear that? Finally RIM announced BBX, a new platform for both phones and tablets. BBX combines "the best of BlackBerry and the best of QNX". The new BBX-OS will offer support for apps developed for the previous BlackBerry OS 6 and OS 7, but also Adobe Air and Flash apps, HTML 5 or even for Android apps thanks to the BlackBerry Runtime for Android software module.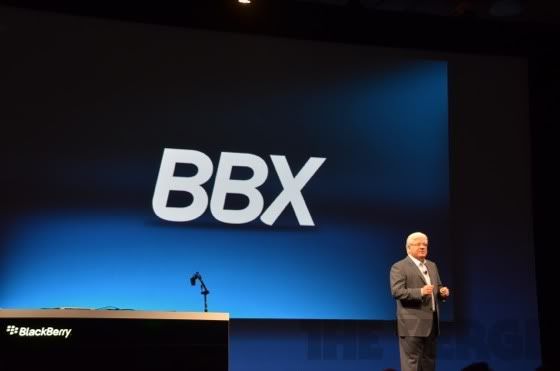 RIM has also announced the PlayBook OS 2.0 Developer Beta. Its announcement is also accompanied with the Native SDK final version release with all tools needed for porting Android apps, support for Adobe Air 3.0 and Flash 11, as well as WebGL (hardware accelerated graphics for the web browser). All this PlayBook-related OS and tools will become available later today.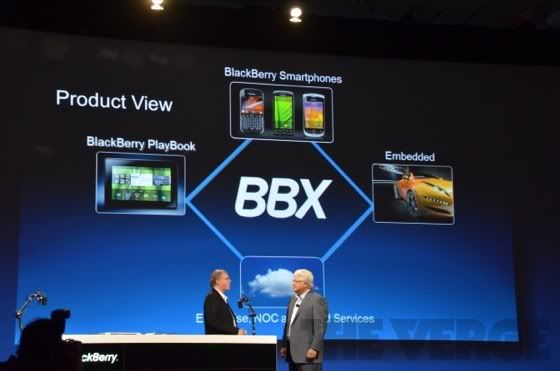 Gamers should be happy to hear RIM is preparing a cross-platform SDK called Marmalade, which is used to port code. The demonstrations on the DevCon showed ported games such as Tomb Raider and The Guardian of Light, Dead Space, Need for Speed, etc.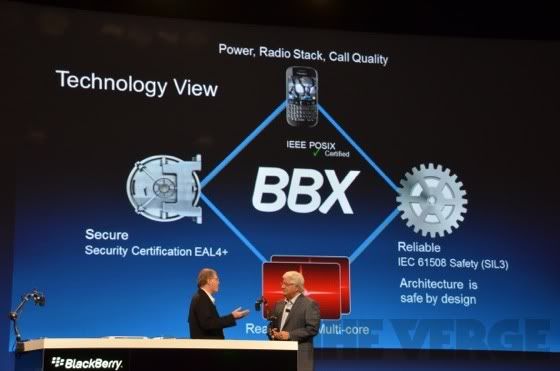 In addition, the BBX is as focused on the security as the previous BlackBerry platforms and it has EAL4+ and SIL3 security certifications. It's also a good thing to know the BlackBerry PlayBook is the first ever tablet certified for government use.
[
SOURCE
]