Google Nexus Prime, or curently know as Samsung Galaxy Nexus, or some said maybe will release both model (one model come with TouchWiz and another with Vanilla Android) will be officially announced on October 19th.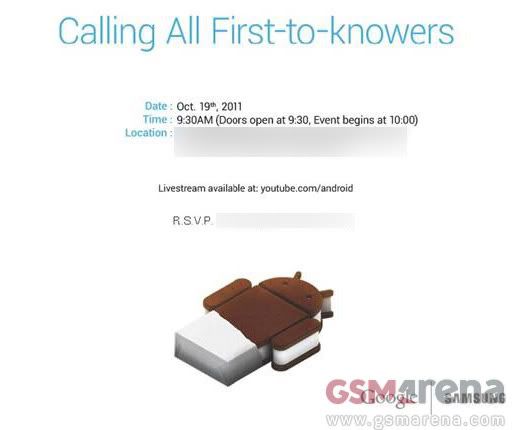 The date itself, we heard about through the grape vine back on Wednesday, but now, we have reports of official invites courtesy of Samsung, having been issued as of this Thursday. The new event will take place on October 19th (as we said), with doors opening at 9:30am and the event kicking off at 10am.
You'll be able to watch a live-stream, assuming it fits in with your timezone, via
youtube.com/android
, meaning by the end of play on the 19th we should finally have the full story on both the next Nexus and Ice Cream Sandwich.
Meanwhile, Ice Cream Sandwich for real anyone? ;)
[
SOURCE
]