Yupz, the new iOS 5.1 is available today via OTA! However do keep in mind that you may experience issues with its download. If you get an error message just keep trying or leave it for tomorrow as the Apple servers are probably having trouble coping with the high initial demand.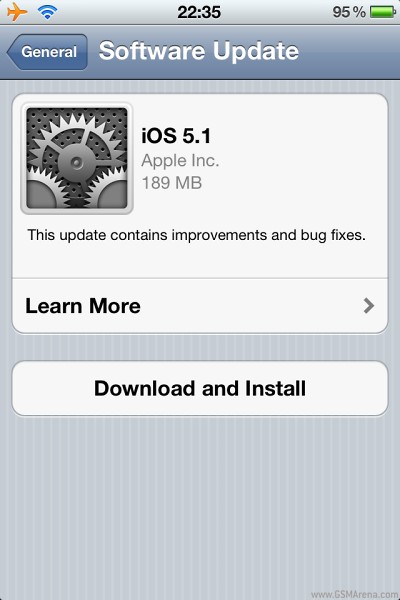 iOS 5.1 Changelog
SIRI support Japan language.
Enable to delete photos from Photo Stream in iCloud.
The lockscreen camera shortcut is now constantly visible on the lockscreen.
[
SOURCE
]