Seem like Samsung is trying hard and they put in alot new features in the latest mirrorless camera addition, NX300 - 3D-capable mirrorless camera.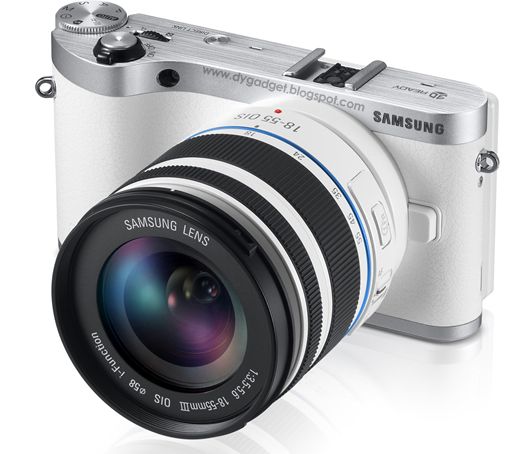 Samsung NX300 Key Specification :
20.3 megapixels
APS-C (23.5 x 15.7 mm) CMOS Sensor
DRIMe IV Imaging Processing
ISO 100 - 25600
9fps burst
3.3" touch-sensitive tilting LCD screen
1080p video recording in 60fps
Built in WiFi
The NX300 sensor includes phase-detection focus elements to allow a Hybrid AF system for faster focusing.
Question now is, how is it a 3D enable camera? The answer is on Samsung latest lens, a 3D-capable version of its 45mm F1.8 NX lens. The 3D version can be used as a conventional lens but also has two LCD screens that scissor down into the optical path when you engage 3D mode. These two screens take turns to black-out their respective sides of the lens, meaning a slightly different image is projected onto the camera's sensor. The NX300 can capture and combine these alternating frames to create either 3D movies or stills.
Unfortunately, the feature cannot be extended to earlier NX models. The 3D version of the lens will cost around $499 (Approximately RM1,500), rather than the $299 (Approximately RM900) of the conventional version. The NX300 will cost around $749.99 (Approximately RM2,250).
[
SOURCE
]