Pantech has never let down on it's fans. Again, they released a quite high end spec for Android smartphone for it's Vega family. Unfortunately it is exclusive for South Korea only.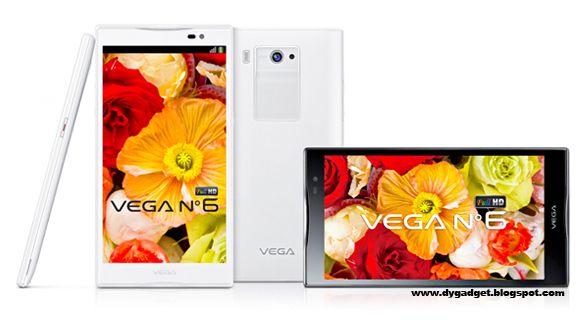 Pantech Vega No 6 Key Specification :
5.9-inch 1080p display
1.5GHz Quad-core Krait processor
2GB RAM
32GB internal memory with microSD slot
13MP back facing camera
2MP front facing camera
NFC
Android 4.1.2 Jelly Bean
The Pantech Vega No 6 will start selling on February with price tag $780 (converted RM2340).
[
SOURCE
]
My Opinion :
Pantech is a company that always a step ahead from its competitor. Well Huawei may be the first one to announce Ascend Mate with 6.1 inch, but Vega No 6 here got 5.9 inch with impressive 1080p display. Serious this big dude could put serious competitor with Samsung if it would sell in Malaysia. At least, I love it's physical design more :P So, do you care this phone?