Google finally refreshed the NEXUS line with addition of new family in the member, Nexus 10 which is a Tablet manufactured by Samsung. Lets get started with the brand new NEXUS 4, a replacement for Galaxy Nexus and manufactured by LG.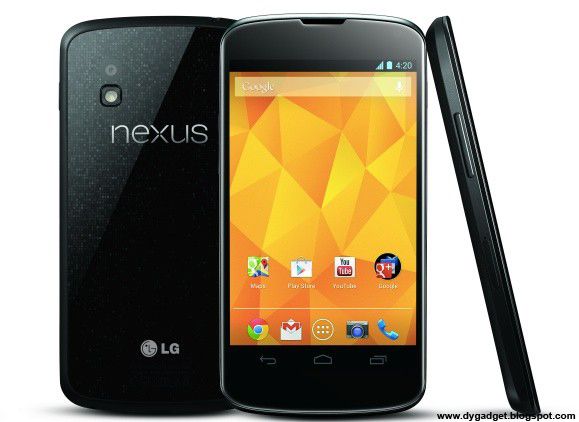 Google LG Nexus 4 Key Specification :
4.7-inch WXGA True HD IPS Plus with 1280 x 768 pixels
Qualcomm Snapdragon™ S4 Pro processor with 1.5GHz Quad-Core Krait CPUs
Adreno 320 GPU
2GB RAM
8.0MP rear camera and 1.3MP HD front
8/16GB internal memory. No expandsion slot
2,100mAh
Wireless charging, NFC
Android 4.2 Jelly Bean
LG Nexus 4 will be available starting Nov. 13 in the U.S., UK, Canada, Germany, France, Spain and Australia with the price of 8GB and 16GB versions for $299 and $349, respectively. It'll be sold unlocked as GSM/HSPA+ compatible. No LTE at the moment.
To recap, here is the spec for
Google Nexus 7
who just got 32GB version and also 3G version.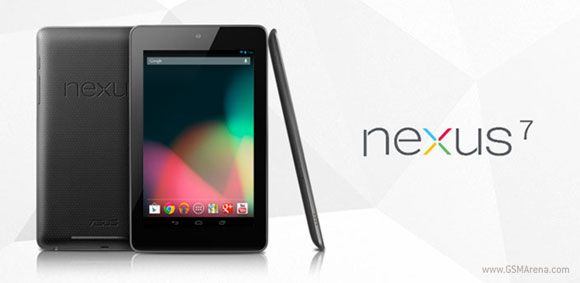 Google ASUS Nexus 7 Key Specification :
7" IPS display with a resolution of 1280x800 pixels.
1.3GHz quad-core Tegra 3.
1GB of RAM.
12 core ultra-low voltage nVidia GeForce GPU.
8/16/32GB internal memory.
1.2MP front-facing with 720p video recording.
4325mAh.
Android 4.1 Jelly Bean
The Google Nexus 7 price updated to 16GB version for $199, and 32GB for $249.
Finally, the most exciting tablet from Google is out as well. I guess this is the answer for iPad 4.
Google Samsung Nexus 10 Key Specification :
10-inch 2560x1600 PLS display
Dual-core Cortex A15-based 1.7 GHz Samsung Exynos 5250 CPU
Mali T604 GPU
2GB RAM
5MP rear camera and 1.9MP front
16/32GB internal memory. No expandsion slot
9,000mAh
NFC
Android 4.2 Jelly Bean
Samsung Nexus 10 will be available from November 13th on Google Play in the US, UK, Australia, France, Germany, Spain, Canada and Japan -- with the 16GB edition costing $399 and the 32GB version setting you back $499.
In the same time, Google updated Android Jelly Bean to version 4.2. Be sure to check out our next post on "
What's new in Android 4.2?
"
[
SOURCE
] [
SOURCE
]