RIM is having annual BlackBerry World event between May 1-3 and the first thing they show off on day 1 was the QNX-based BlackBerry 10 platform! Sadly to say it just a developer alpha unit only.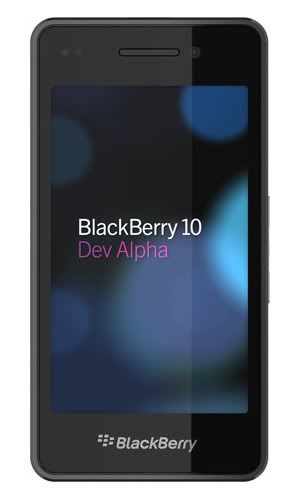 BlackBerry 10 developer alpha Key Features :
4.2-inch 1280x768px display.
dual-core ARM Cortex-A9 or better processor, Not confirm.
1GB RAM.
16GB internal storage, a microSD expansion slot.
mini-HDMI port.
Here some video to show the new keyboard interface in action, which we think is kinda cool.
The camera apps receive new features call timeline feature – when you take a picture and you've missed the moment you would be able to access the camera cache where you can extract the right shot (this means the camera will take some shots even before you hit the shutter).
[
SOURCE
]