Coming up the next WMC 2012, HTC is not gonna let it's competitor to steal the spotlight. Reportedly, the HTC Primo will be a mid-range device packed with Super AMOLED display.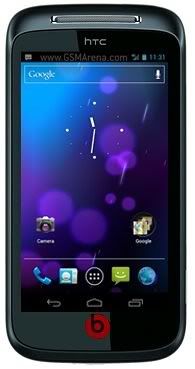 HTC Primo Rumors Specification :
3.7" Super AMOLED screen.
Dual Core 1GHz.
512MB RAM.
5MP Camera.
Beat Audio.
Android 4.0.
Its rumored price tag of £250 (Approximately RM1,200). Stay tune of it's official announcement on WMC 2012!
[
SOURCE
]