Camera with big sensor is getting small and smaller isn't?? Today Panasonic released its Lumix DMC-GM1, a tiny camera which can literally fit in the palm of your hand. Don't be fooled, though: it shares the same 16 megapixel sensor as the GX7 and also offers silent shooting at shutter speeds as high as 1/16000 sec, Wi-Fi, and 1080/60i video recording. The GM1 is joined by a new 12-32mm F3.5-5.6 Lumix G Vario lens, which is equivalent to 24-64mm when attached to a Micro Four Thirds camera. The lens can 'collapse' down to nearly the size of a pancake lens when the camera is not in use. It will be available separately for $349.99.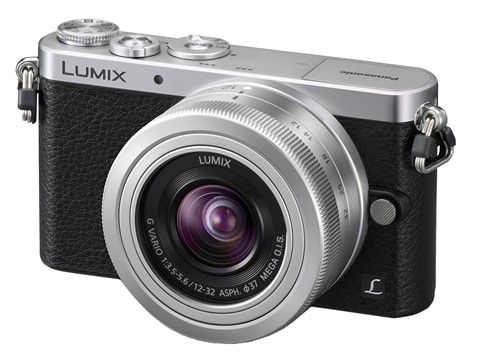 Panasonic Lumix DMC-GM1 ILC Key Specification :
16 megapixels
Four Thirds (17.3 x 13 mm) CMOS
IS 200-25600
23 Number of focus points
3" fixed LCD with 1,036,000 screen dots
1920 x 1080 (60i, 50i, 24p), 1280 x 720p (60p, 50p), 640 x 480 (30p, 25p) video recording
99 x 55 x 30 mm
204 g
The DMC-GM1 ships with the 12-32mm lens described below for $749.99. If you want a little more to hold on to, Panasonic will sell a metal grip for $99.
[
SOURCE
]