Samsung finally decided to unveiled the Galaxy S III on coming 3rd May.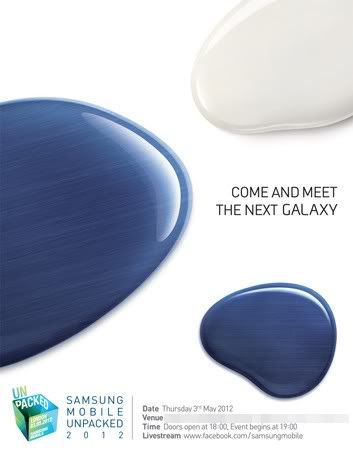 There is a rumours running around saying that Samsung Galaxy S III might not have much difference compare with Samsung Galaxy S II, just like what the iPhone 4S was to the iPhone 4. The only thing we can expect to see was a quad-core CPU (likely an Exynos rather than Tegra), 1GB of RAM and a 4.7" screen.
Anyway, rumours still rumours. We will wait till 3rd May for the final confirmation. Stay tune with us!
[
SOURCE
]