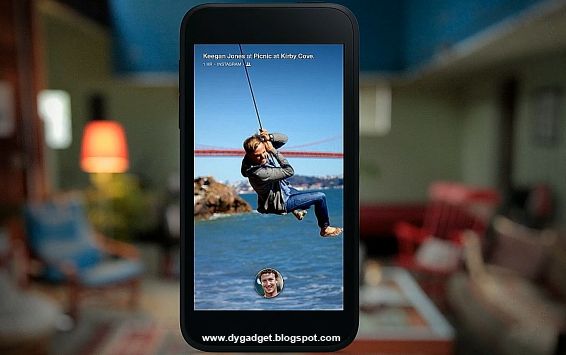 Nothing surprise, we already know Facebook are doing something to integrate mobile and it's apps. So here what we have, Facebook Home which basically a launcher that replaces your normal homescreen with "Cover Feed" - a tool which gives you a gesture-operated aggregation of your friends' posts, pictures, statuses, etc.
Check out the video for few demo on the launcher.
From the demo, it seem interesting with the integration of Facebook Messenger known as "Chat heads". I can;t wait to try out this launcher since I am always open to try something difference from normal Android launcher.
Facebook Home will launch on Google Play on April 12 for a selecedt smartphones, initially - the Samsung Galaxy S4, S III and Note II and the HTC One and One X+.